Skip to Content
Electrodiagnostic Testing
Electrodiagnostic Studies & Testing For Small Fiber Neuropathy
Electrodiagnostic (EDX) studies are essential for the proper evaluation of patients with suspected neuropathy or other neuromuscular diseases. Some types of neuropathy, such as chronic inflammatory demyelinating polyneuropathy (CIDP) can only be diagnosed by comprehensive EDX studies.
Electrodiagnostic tests include EMG and Nerve Conduction studies that evaluate the electrical properties of nerve and muscles, repetitive stimulation studies to evaluate the neuromuscular junctions, and QSWEAT and Heart Rate Variability studies that evaluate autonomic functions. In patients with small fiber neuropathy, the EDX studies are normal, but punch skin biopsy with determination of the epidermal nerve fiber can reveal the presence of small fiber neuropathy.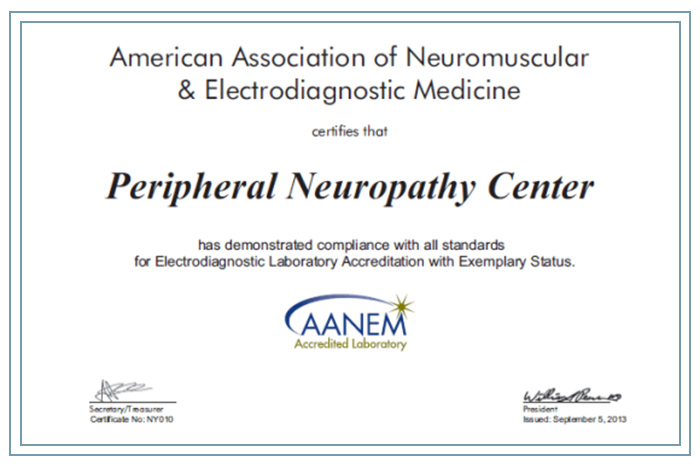 Schedule an Appointment at the WCM Neuropathy Center Today
To make an appointment, or to refer patients for electrodiagnostic studies or testing for Small Fiber Neuropathy, call the Weill Cornell Medicine Neuropathy Center at 646-690-2074.
Providing the Best Available Care for Patients with Neuropathy